Knitter's Pride
Regular price
$170.00 CAD
Regular price
Sale price
$170.00 CAD
Unit price
per
Sale
Sold out
Knitters Pride Knit and Sip set comes with coffee coloured needles in a stunning velvet box. Needles removable shelf where the accessories are stored.
It's not just the beautiful and quality handcrafted needles that make this an amazing set to gift to yourself or another knitter in your life during the holiday season. It comes with all the accessories you need in a full interchangeable set, as well as a pouch to put them into. Additionally, and importantly for coffee lovers, this gift set includes two gorgeous ceramic espresso mugs! This set is very much dedicated to a combined love of knitting and coffee, and is made of the quality materials that Knitter's Pride fans love. It's basically a collector's item that you can use!
The quality of the needles makes them long-lasting, and the words on the needles will never rub off. Four cords are included that make three lengths possible – 24″, 40″, and 32″ (there are two of these cords since this size is commonly used to make sweaters and shawls). If you like making smaller-circumference projects you can easily use the magic loop method with the longest cord.
4-inch set
8 pairs of tips:
3.5mm (US 4)
4.0mm (US 6)
4.5mm (US 7)
5.0mm (US 8)
5.5mm (US 9)
6.0mm (US 10)
6.5mm (US 10.5)
8.0mm (US 11)
4 cords (length measured tip to tip):
1 cord for 24-inch length (60cm)
2 cords for 32-inch length (80cm)
1 cord for 40-inch length (100cm)
Accessories:
4 keys
8 end caps
Velvet pouch
So, what are the eight types of coffee drinks that are printed on these needles? Let's run through them, one-by-one.
Cortado (size 4 [3.5 mm])
A cortado is a cup of espresso with warm cream to "cut" the bitter flavor (cortar is the Spanish word for "to cut"). A cortado is generally light brown in color, as there are equal parts espresso and cream.
Latte (size 6 [4.0mm])
A latte is espresso cut with cream, similar to a cortado, but the ratio of cream to espresso is much higher, and the steamed cream is textured with a light foam.
Cappuccino (size 7 [4.5mm])
A cappuccino is espresso with the same amount of steamed cream added, but they are not blended together, and the top is quite foamy. Rumor has it that one is never to order a cappuccino in Italy after 11 am!
Macchiato (size 8 [5.0mm])
A macchiato is espresso with a very small amount of foamed cream added.
Irish Coffee (size 9 [5.5mm])
Simpler knitting may be needed while sipping on an Irish coffee; these drinks traditionally include whiskey, sugar, and cream on top. You can definitely make them alcohol-free, of course!
Espresso (size 10 [6.0 mm])
Espresso is the base of these and other coffee drinks; it's a very-strong coffee made by a small amount of hot water being forced by pressure through finely ground coffee beans.
Americano (size 10.5 [6.5 mm])
An Americano is espresso diluted with hot water.
Ristretto (size 11 [8.0 mm])
Ristretto is concentrated espresso that is made with half the amount of water as espresso.
Now that you know about the Knitter's Pride Knit & Sip gift set and all the different types of coffee printed on the needles, what do you want to do sooner-get yourself a set, or try a new kind of coffee? Both?! Then this gift set is perfect for you, and any of your coffee-and-knitting-loving friends.
Individual cords and tips are sold separately.
All Knitter's Pride products are also interchangeable with Lykke products.
Share
View full details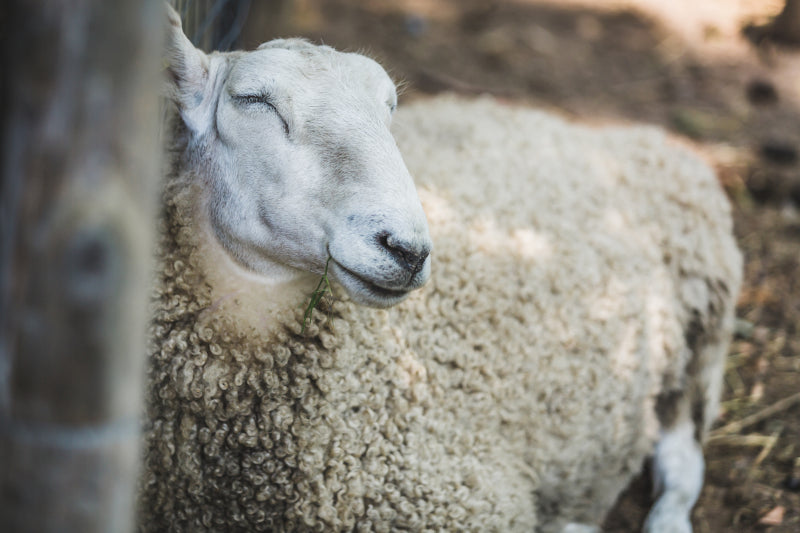 Specializing in natural-fibre yarns
Romni Wools carries a wide selection of quality yarns made from natural fibres.
Shop now