Romni Wools Ltd
Regular price
Sale price
$15.00 CAD
Unit price
per
Sale
Sold out
About the fibre
Staple length: 90mm. Micron count: 29-31
Medium
The Moorit Shetland sheep wool is tight and even throughout, very soft to the touch with the fibres varying from darker to lighter brown along their length. 
If you are a spinner looking to make luxurious laceweight yarns, this is an excellent option!
Each bag contains 100g of fibre.
Origin: United Kingdom
About the breed
The Shetland Moorit (also known as the Castlemilk Moorit and Castlemilk Shetland) is a rare breed that was originally bred as a decorative sheep for the parkland of Sir John Buchanan Jardine's estate.
This breed was produced by cross-breeding a variety of primitive types: Manx Loaghtan, Shetland, Soay and Wiltshire Horn. This breed was developed not only to beautify the estate, but also produce a fine, kemp-free, moorit-coloured wool.
On the death of Sir John Buchanan-Jardine in 1970 the majority of the flock was culled and a few dispersed, including six ewes and a ram which were bought by Joe Henson at the Cotswold Farm Park. All today's Castlemilk Moorits are descended from these few dispersed sheep.
The British Rare Breeds Survival Trust lists the breed as "at risk."
Castlemilk Moorit sheep grazing on the headland by Evelyn Simak, CC BY-SA 2.0, via Wikimedia Commons
Share
View full details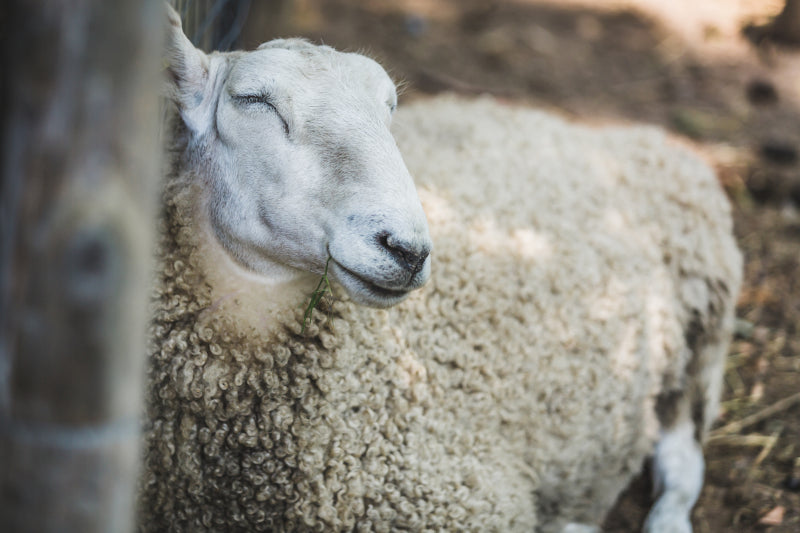 Specializing in natural-fibre yarns
Romni Wools carries a wide selection of quality yarns made from natural fibres.
Shop now